Invokamet Lawsuit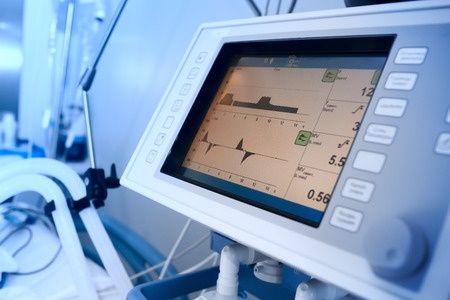 Type 2 diabetics who take Invokana, Invokamet or other SGLT2 inhibitors may be at risk for a number of serious side effects, including diabetic ketoacidosis and kidney failure. Invokana lawsuits are beginning to mount in U.S courts, all of which claim the drug's manufacturers failed to provide patients and doctor with adequate warnings regarding these possible risks. Invokamet patients may be able to file similar claims if they suffered these complications while using the medication to treat Type 2 diabetes.
Help for Those Allegedly Injured by Invokamet
The nationwide law firm of Bernstein Liebhard LLP is now evaluating product liability claims on behalf of Type 2 diabetics who allegedly developed ketoacidosis or kidney failure due to their use of Invokamet and other SGLT2 inhibitors. If you are interested in filing an Invokamet lawsuit, please call (888) 994-5118 to learn more.
What is Invokamet?
Invokamet is a Type 2 diabetes medication that belongs to a class of drugs known as SGLT2 inhibitors. It consists of two prescription medicines called canagliflozin (Invokana) and metformin.
SGLT2 inhibitors lower blood glucose levels by preventing its absorption by the kidneys. As such, glucose is eliminated via urine. Other Type 2 diabetes drugs in the SGLT2 class include:
Jardiance
Farxiga
Xigduo XR
FDA Safety Alerts for Invokamet, Other SGLT2 Diabetes Drugs
What is Diabetic Ketoacidosis?
Diabetic ketoacidosis is a dangerous condition that can lead to hospitalization, diabetic coma and death. The condition results from the accumulation of toxic blood acids known as ketones. Symptoms include:
Nausea
Vomiting
Abdominal pain
Tiredness
Trouble breathing
In its December 2015 communication, the FDA advised patients using Invokamet or other SGLT2 inhibitors to stop taking their medication and seek medical attention immediately if they experience any of the above symptoms.
Invokana Litigation
Since the FDA issued its first safety communication in March 2015, a number of Invokana lawsuits have been filed on behalf of patients who were allegedly harmed as a result of the medication.
November 2015: An Invokana lawsuit is filed in California federal court after a woman from that state allegedly developed diabetic ketoacidosis due to her use of the Type 2 diabetes medication. She claims that Invokana's manufacturers were aware of data linking the drug to ketoacidosis, but failed to adequately warn physicians about the risks associated with the medication and the monitoring required to ensure their patients' safety.
October 2015: A Canadian woman who allegedly sustained kidney damage due to her use of Invokana files a class action lawsuit against Johnson & Johnson and Janssen. The lawsuit claims more than $1 billion in damages on behalf of Canadian patients who were allegedly harmed by the drug. Read More
Hurt by Invokamet? Help is Available.
Legal help is available for those who may have developed diabetic ketoacidosis and other complications allegedly associated with Invokamet or another SGLT2 inhibitor. For a free, no-obligation Invokamet lawsuit review, please contact Bernstein Liebhard LLP by calling (888) 994-5118.
Last Modified: May 30, 2016