Hip Replacement Recalls
Although hip replacement recalls may prevent future patients from receiving a faulty device, thousands of individuals may have already been injured by the time it's taken off the market. Thousands of lawsuits have already been filed in the U.S. by individuals who allege complications associated with premature device failure of a hip replacement they claim to have been designed defectively.
Thousands of people in the U.S. have filed lawsuits over devices that are comprised of metal-on-metal components, which have been suggested to rub together and shed metallic debris into a patient's blood stream. Individuals who suffered these types of complications may be eligible to file a lawsuit even if their hip replacement hasn't been named in recall. Bernstein Liebhard LLP is currently offering free legal reviews to anyone who may have been harmed to to failure of the following hip implant components:
Apex K2 Modular Hip
Biomet M2a magnum
DePuy ASR
Depuy Pinnacle (metal on metal)
Metal on Metal (MOM) Hips
OMNIlife Science (Apex K2)
Smith & Nephew BHR
Smith & Nephew Emperion Stem
Smith & Nephew Modular SMF and REDAPT Hips
Stryker Rejuvenate or ABG II
Stryker Accolade/Citation/Meridian
Stryker LFIT V40 femoral heads
Wright Medical "Conserv"
Wright Medical "Dynasty"
The U.S. Food and Drug Administration (FDA) is responsible for testing these products for safety and effectiveness before they enter the market, but hip replacement recalls are still issued often. Many metal-on-metal hip replacements today were approved through the agency's 510(k) process, which allows a product to bypass clinical human testing if its manufacturer can prove it to be substantially equivalent to one already on the market.
DePuy ASR Hip Recall
The DePuy ASR hip recall occurred in August 2010, and involved the Johnson & Johnson subsidiary's Articular Surface Replacement (ASR) Acetabular Hip System and ASR Hip Resurfacing System. Comprised of metal-on-metal components, these devices was taken off the market a year before the National Joint Registry of England and Wales reported that early device failure occurred in 29 percent of patients who received it within six years. Conversely, the September 2011 research found that all-metal hip replacements failed 9.5 percent of the time.
According to thousands of ASR lawsuits now filed against DePuy, the hip has been associated with chronic pain, premature hip failure, symptoms related to metal ion poisoning (metallosis), and other complications.
Johnson & Johnson and DePuy proposed an ASR settlement in November 2013 that could resolve claims involving recipients who had the hip removed and replaced prior to August 31, 2013. These claimants may receive a base award of $250,000, depending on prior medical history and other factors.
Stryker Rejuvenate and ABG II Hip Recall
Stryker Orthopaedics issued a voluntary recall of its Rejuvenate and ABG II hip replacements in July 2012, after company data showed their potential to fret and corrode at the modular-neck junction. Following the recall, Stryker recommended on its website that all device recipients seek routine blood testing and cross-sectional imaging to monitor for signs that their hip may be failing. Patients who may or may not be experiencing pain and swelling, loosening of the implant and other premature device failure symptoms are advised to seek medical attention, Stryker stressed, since complications associated with metallosis were shown to occur in patients who were not experiencing symptoms.
As of July 2014, more than 2,000 Stryker Rejuvenate lawsuits had been filed in a state litigation established in New Jersey's Bergen County Superior Court.
Biomet M2a Hip Lawsuits Filed in Absence of Recall
Despite no announcement of a Biomet M2a hip recall, the British manufacturer is preparing to defend thousands of lawsuits over the metal hip replacement. The majority of these cases may be resolved through a proposed company settlement in February 2014.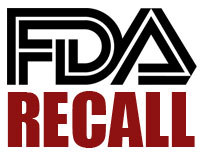 According to plaintiffs, use of the Biomet M2a Magnum hip replacement may result in pseudotumor formation, chronic pain, metallosis and other complications. If the agreement is accepted by 90 percent of plaintiffs, hip recipients who underwent revision surgery of the device within 180 days of implantation would be eligible to receive a base award up to $200,000.
Wright Medical Technology
Numerous lawsuits against Wright Medical Technology have now been filed by people who received the Conserve or Profemur hip devices.
These implants are designed similarly to those affected by the DePuy hip recall, and are currently being investigated into whether they cause similar patient side effects. Lawsuits over the Wright Conserve hip implant have been centralized in a federal multidistrict litigation established in the U.S. District Court, Northern District of Georgia.
Last Modified: May 4, 2017