Hernia Mesh Lawsuit
Filing a hernia mesh lawsuit may be an option for patients who experienced severe complications, including hernia recurrence and the need for revision surgery, following implantation of hernia mesh patches marketed by Ethicon, Inc., Atrium Medical Corp., C.R. Bard, and other medical device manufacturers.
Hernia Mesh Legal Reviews
Bernstein Liebhard LLP is offering free legal reviews to hernia mesh recipients who experienced recurrence and revision surgery following hernia repair. If you would like to learn more about your available legal options, please call (888) 994-5118.
What is a Hernia?
A hernia occurs when an organ or fatty tissue squeezes through a weak spot in a surrounding muscle or connective tissue called fascia. The various types of hernias include:
Incisional hernias occur at the site of a previous surgery.
Umbilical hernias occur near the belly button.
Inguinal hernias occur near the groin
Femoral hernias occur high in the thigh.
Recurrent hernias occur at a previous hernia site.
Bilateral hernias occur on both the left and right sides.
Hernia mesh is used to repair both ventral hernias and inguinal hernias. Before mesh was introduced, hernia repairs were performed via a number of suture-only techniques, including:
Shouldice Repair: A two-layer suture-only repair utilizing the patient's fascia and tendon.
McVay Repair: Abdominal tendons are sutured to the inguinal ligament.
Bassini Repair: A suture inguinal hernia repair that preserves the spermatic cord.
Desarda Repair: A suture only repair using multiple layers of fascia.
The Shouldice technique was developed more than 70 years ago at the Shouldice Hospital in Montreal, Canada, where it is still used today. The hospital has maintained a 95% success rate repairing inguinal hernias using the Shouldice technique. The method can often be performed without general anesthesia, greatly reducing the risk of complications.
Hernia Mesh and the FDA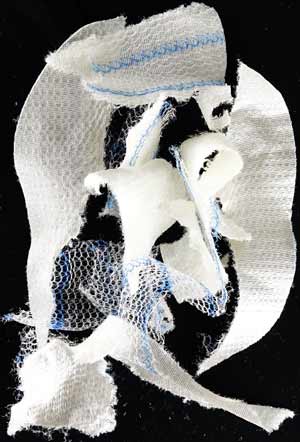 Many hernia mesh products, including some of those marketed by Ethicon, Atrium Medical, and C.R. Bard, were granted regulatory clearance under the U.S. Food & Drug Administration's (FDA) 510 (k) approval protocols, which allows a new device to come to market without first undergoing human clinical trials if a manufacturer can show that it is substantially equivalent to a previously-approved product. Thus, many alleged hernia mesh complications were not apparent until these devices had been implanted in thousands of people.
The FDA has received a growing number of adverse event reports related to hernia mesh implants. However, the agency appeared to downplay the issue in an article published in April 2016:
"Many complications related to hernia repair with surgical mesh that have been reported to the FDA have been associated with recalled mesh products that are no longer on the market. Pain, infection, recurrence, adhesion, obstruction, and perforation are the most common complications associated with recalled mesh," the article states. "In the FDA's analysis of medical adverse event reports to the FDA, recalled mesh products were the main cause of bowel perforation and obstruction complications.
Polypropylene Composite Hernia Mesh
Many allegedly defective hernia mesh products are made with a type of plastic called polypropylene. The Material Safety Data Sheet (MSDS) for polypropylene notes: "Prohibited Uses: Applications involving permanent implantation into the body." But because it is relatedly cheap, many hernia mesh manufacturers continue to use the material in their implants.
Many hernia mesh manufacturers use various types of coatings on their polypropylene mesh products to create a layer between the bowel and the plastic. Most of these coatings are intended to be absorbed by the body over time.  Multi-layer hernia mesh is known as composite mesh.
Types of Hernia Mesh Placement
Overlay hernia mesh placement involves placing the mesh between the skin/subcutaneous tissue and the rectus abdominis. Overlay placement provides for the easiest removal when hernia mesh complications occur.
Inlay hernia mesh placement involves pacing the mesh between layers of the rectus abdmonisis.
Underlay hernia mesh placement involves placing mesh between rectus abdominis and the peritoneum. This type of placement is more likely to cause adhesions to form between the mesh and the patient's underlying organs.
Hernia Mesh Investigations
We are currently investigating injuries and complications allegedly associated with the following hernia mesh products.
Ethicon Physiomesh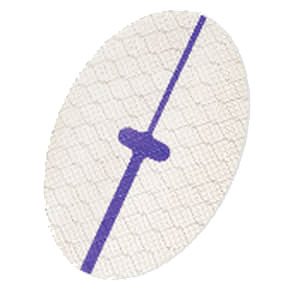 Ethicon Inc.'s Physiomesh Flexible Composite Mesh device was brought to market in 2010, and received regulatory clearance via the FDA's 510(K) program. One of the predicates for Physiomesh was another Ethicon product called Proceed Mesh, certain lots of which were included Class II medical device recall five years earlier, due to issues that could lead to an increased risk of adhesions and bowl fistulization.
Physiomesh Flexible Composite Mesh consists of flexible, non-absorbable polypropylene (plastic) filaments that are woven into fabric. The structure is then laminated. The patch is used to strengthen the abdominal wall during minimally-invasive repair of ventral hernias.
In May 2016, Ethicon announced a global market withdrawal of Physiomesh  Flexible Composite Mesh products, after its analysis of unpublished data contained in two European databases indicted that the hernia patch was associated with higher rates of recurrence and revision compared to similar patches when used in laparoscopic ventral repairs. Ethicon was unable to determine the cause of this issue, but noted that it could be due to product characteristics, as well as operative and patient factors. The company said it would not be returning Physiomesh Flexible Composite Mesh to the worldwide market.
Doctors who have used the affected Physiomesh have been advised to follow their patients in the usual manner.
Ethicon Proceed Hernia Mesh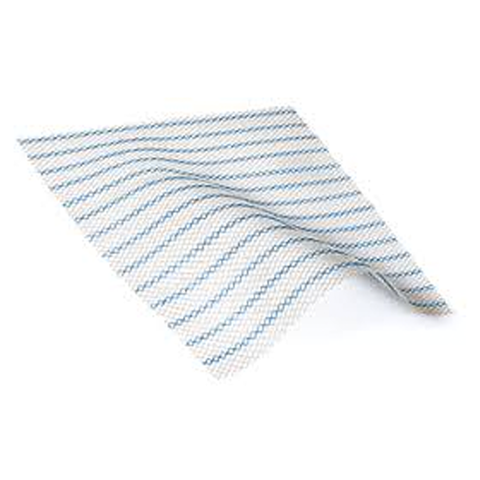 Ethicon's Proceed hernia mesh was brought to market in 2003, and was constructed of polypropylene mesh covered with an Oxidized Regenerated Cellulose (ORC) fabric. The fabric is adhered to the plastic mesh with polydioxanone (PDS)
Ethicon promises Proceed's multi-layer configuration promotes "safe and comfortable" healing. However, certain lots of Proceed mesh were recalled in 2005 due to the cellulose layer separating from the polypropylene and increasing the risk of bowel complications.
Plaintiffs who have filed Proceed hernia mesh lawsuits claim that the devices continue to delaminate and should be recalled.
Ethicon Prolene Hernia System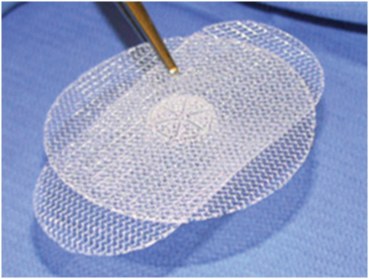 Ethicon's Prolene Hernia System was brought to market in 1997 and  utilizes heavy-weight polypropylene, Injuries allegedly associated with the Prolene Hernia System include debilitating pain, nerve damage, and sexual dysfunction necessitating testicle removal.
Ethicon introduced Ultrapro Hernia System in 2007. The Ultrapro system uses a light-weight polypropylene, which was believed to cause fewer complications than the heavy-weight material.
Covidien Parietex Mesh
Covidien introduced its first heavy-weight hernia mesh – Parietex – in 1999.  Like polypropylene, polyester also shrinks and contracts to a great degree. The original Parietex mesh was allegedly linked to many complications, including adhesions, infections, and bowel complications. Because it contracts, Parietex can tear in the areas where sutures have been used to secure the mesh.
Covidien Parietex Composite Mesh
Parietex Composite mesh consists of a polyester base and a resorbable collagen barrier, which is intended to prevent the base from adhering to the patient's bowel. Covidien touts the Parietex product as a unique material that "works with the body's natural systems." However, it is alleged that the collagen barrier is thin and delicate, disappears quickly, and does little to protect the underlying organs from the polyester base.
Patients implanted with Parietex Composite Mesh have reportedly suffered severe adhesions, bowel obstructions, and infections. Like Parietex mesh, Parietex Composite Mesh is also said to be prone to tears in the area where sutures have been used to attach it to the body.
Parietex ProGrip / Parietex Plug and Patch System
The Parietex ProGrip and the Parietex Plug and Patch System are constructed from polyester weaved together with a partially semi-resorbable polylactic acid coating. The Parietex ProGrip product is also a "self-fixating" mesh, and has thousands of hooks that are intended to keep the device in place. However, the hooks also cause patients to experience severe pain and make the hernia mesh nearly impossible to remove.
Atrium C-Qur Hernia Mesh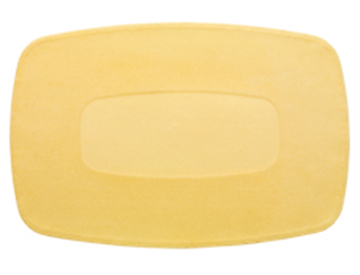 Atrium C-Qur features an Omega-3 barrier coating that purportedly reduces the risk of adhesions and allows for better fixation of the mesh to the abdominal wall. However, a growing number of hernia mesh lawsuit allege that the C-Qur mesh design causes an inflammatory response that promotes the formation of bowel adhesions, impedes proper abdominal wall fixation, and causes additional severe complications.
C.R. Bard 3DMax Hernia Mesh
C.R. Bard's 3DMax product is a heavy-weight polypropylene mesh used to treat inguinal hernias. A light-weight polypropylene version –  3DMax Light – was launched in 2008.
Some men implanted with 3DMas products have experienced severe sexual dysfunction and testicular pain, allegedly due to the erosion of the mesh through soft tissue, resulting in attachment to the spermatic cord. There have also been reports that 3DMax has folded over upon itself and migrated inside the patient.
Complications allegedly associated with 3DMax hernia mesh have caused some men to lose a testical.
C.R. Bard Perfix Plug
C.R. Bard's Perfix plug is a bare polypropylene mesh indicated for the treatment of inguinal hernias. Overtime, the polypropylene can allegedly become unwoven, causing patients to experience severe pain, as well as difficulty walking and exercising. These complications may also result in the loss of a testicle.
C.R. Bard Ventralex ST Hernia Mesh (Sepramesh)
C.R. Bard acquired the license for Sepramesh, which is intended to separate polypropylene from the bowel, from Sanofi Genzyme in 2007. Bard then developed its Ventralex ST hernia mesh by combining the Sepramesh with its Kugel mesh patch. Roughly a decade ago, Bard recalled several lots of the Kugel mesh product. However, no recall was ever issued for the Ventralex St. hernia patch.
Bard's Ventralex ST Sepramesh, Ventrio ST, and Ventralight ST are allegedly associated with severe inflammatory reactions, infections, and adhesions.
Hernia Mesh Complications & Symptoms
Sepsis and other infections
Adhesions that form between the bowel and the mesh are a frequent complication with coated hernia mesh products.
Bowel Obstruction may result from adhesions. A change in bowel habits or the inability to defecate may be a sign of an obstruction.
Abdominal Painmay signal adhesion formation, a bowel obstruction, infection, or nerve damage.
Rashes have been reported in patients with C-Qur V-Patch and Ventralex ST hernia mesh products.
Mesh complications associated with inguinal hernia repair can cause leg, groin, and testicular pain. Inguinal hernia patients may also experience pain during sex (dyspareunia) if mesh becomes attached to the spermatic core. It may be necessary to repair the testicles if the mesh erodes far enough into the spermatic cord.
Diarrhea may occur if hernia mesh begins to adhere to the bowel.
Constipation could indicate a bowel obstruction, and requires medical attention if it persist for several days.
Nausea may also signal adhesions to the bowel and stomach.
Seroma, or fluid capsule, can form around hernia mesh. Seromas can be present with and without infection.
Fistula, or an abnormal tunnel connecting to the bowel, may form as a result of hernia mesh infections.
Autoimmune disorders have been reported in patients with transvaginal or hernia mesh.
Some hernia patients with a certain type of mesh have been diagnosed with unexplained neurological changes.
Fever may be associated with an autoimmune response or a hernia mesh infection.
Kidney failure many occur in those implanted with large coated meshes. The coatings may strain the kidneys as they are absorbed by the body.
Liver abnormalitieshave also been reported in patients with coated hernia mesh.
Joint aches and painmay be a symptom of a hernia mesh infection or an autoimmune reaction to the mesh.
Abnormal sweatingmay be a sign of an autoimmune response or an infection.
Meshomaare hard, tumor like bodies that result from the migration, contracture, or bunching-up of an artificial mesh.
Hernia Mesh Study Calls for Improved Safety Labeling
In a study published online in November 2017 by the Journal of the American College of Surgeons, researchers from the Washington University in St. Louis School of Medicine called for a standardized system of package labeling to better inform doctors of the risks associated with hernia mesh implants.
The paper noted that:
Only 33% of the hernia mesh labels investigated gave doctors information on composition of the device.
Only 31% of Instructions for Use (IFU) provided information regarding the mechanics of the mesh.
Only 11% of IFU's noted mesh thickness.
Mechanics and pore size lacked consistent descriptive terms.
"Standardized packaging labels will provide accessibility of these properties and aim to bring standardized terminology into practice. With an increase in access to important properties, this can facilitate intraoperative decision making on a case-by-case basis," the authors of the study concluded. Read More
Ethicon Hernia Mesh Lawsuit News
Ethicon Physiomesh Lawsuits Centralized Georgia Federal Court
In June 2017, the U.S. Judicial Panel on Multidistrict Litigation (JPML) centralized all federally-filed hernia mesh lawsuits involving Ethicon's Physiomesh products in the U.S. District Court, Northern District of Georgia.
The JPML's Order initially transfers 18 Physiomesh cases to the Northern District of Georgia. Those cases, as well as any future fedeInral filings, will undergo coordinated discovery and other pretrial proceedings before a single judge in order to improve judicial efficiency and preserve the resources of the court, parties, and witnesses involved in the litigation.
Short Form Complaint Approved for Federal Physiomesh Litigation
With more than 90 hernia mesh lawsuits pending in the federal Ethicon Physiomesh litigation, the Court approved the use of a Short Form Complaint on September 22, 2017. The use of Short Form Complaint will provide a standardized method of collecting information from all plaintiffs.  It will also streamline the filing process by allowing each individual plaintiff to outline the specific allegations they are adopting from the litigation's Master Complaint and provide information as to when and where their hernia mesh was implanted.
The Short Form Complaint is to be used by all current and future Ethicon hernia mesh lawsuit plaintiffs. Read More
Order in Ethicon Physiomesh Litigation Governs Communications with Plaintiffs' Treating Physicians
An Order issued on December 12, 2017 in the federal Physiomesh litigation  governs communications with Plaintiffs' treating physicians.  The document addresses a Plaintiffs' Motion that sought to preclude Defendants from engaging in ex parte communications with treating physicians for the purpose of retaining expert witnesses. Read More
Deposition Protocol Issued for Federal Physiomesh Lawsuits
The federal court overseeing the consolidated Physiomesh litigation approved a depositon protocol on November 27, 2017, which, among other things, directs plaintiffs to provide a list of Ethicon witnesses (including both current and former employees) whom they seek to depose no later than March 1, 2018. Read More
Texas Physiomesh Lawsuit Claims Multi-Layer Design, Polypropylene Led to Hernia Mesh Complications
On October 9, 2017, Amy Flood filed a hernia mesh lawsuit in the  U.S. District Court, Eastern District of Texas, after she experienced severe physical pain and mental anguish due to the allegedly defective nature of a Physiomesh Flexible Composite mesh device she received to treat an incisional hernia.
Among other things, Flood claims that her complications were the result of Physiomesh's unique multi-layer design, as well as the polypropylene used in the hernia mesh. Read More
C.R. Bard Hernia Mesh Lawsuit News
A North Carolina man has filed a new hernia mesh lawsuit in New Jersey federal court alleging that C.R.Bard's VentraLight ST product is defective and unreasonably dangerous.
According to a complaint filed in the U.S. District Court, District of New Jersey, on September 14th,  Julio Nunez receive a Ventralight ST patch in August 2014 to repair a ventral hernia. Soon after, he began experiencing severe abdominal pain, nausea, and fatigue. Less than a month later, Nunez underwent surgery to remove the hernia mesh and have an abdominal abscess drained. He continues to experience chronic pain, allegedly due to Ventralight ST hernia mesh complications.
"The scientific evidence Defendant knew or should have known of demonstrates that the mesh is incompatible with human tissue and often causes a negative immune response in patients implanted with the Product, including Plaintiff," Nunez's complaint states. Read More
Hernia Mesh Plaintiff Claims Ventralex ST Associated with Unreasonably High Rate of Complications
Richard Stipelcovich filed a hernia mesh lawsuit against C.R. Bard in the U.S. District Court, Eastern District of Louisiana, after he was forced to undergo hernia revision surgery due to excruciating abdominal pain and hernia recurrence allegedly caused by the Ventralex ST implant.
The complaint claims that Bard knew or should have known that Ventralex ST caused an unreasonably high rate of infection, extrusion, perforation, chronic pain and/or abscess in people implanted with the device. Read More
Pennsylvania Woman Alleges Injuries Due to Marlex Hernia Mesh
A woman from Pittsburgh, Pennsylvania, has filed a new hernia mesh lawsuit for injuries she claims were caused by C.R. Bard, Inc.'s Marlex Mesh product.
Her October 19th filing in the U.S. District Court, Western District of Pennsylvania, alleges that C.R. Bard and its Davol, Inc. subsidiary were aware of hundreds of reports from patients who suffered complications due to Marlex Mesh, and who, in most cases, required eventual excision of the device. The complaint further claims that the Marlex Mesh she received in 2003 to repair an incisional hernia suffered from numerous defects which created a "high risk of unreasonable and dangerous injuries and side effects with severe permanent adverse health consequences." Read More
Hernia Mesh Lawsuit Filed Over Allegedly Toxic Perfix Mesh
A Louisiana man alleges that he suffered a toxic reaction following implantation of C.R. Bard's Perfix mesh product. The complaint, which was filed in the U.S. District Court, Eastern District of Louisiana, on November 17, 2017, claims that the polypropylene used to manufacture Perfix hernia mesh is toxic once inserted into the human body, placing patients at risk for serious complications, including mesh erosion, degradation, shrinkage and migration; urinary problems; bleeding; organ perforation; pain; allergic reaction; pain; and hernia recurrence.
The complaint further charges that Perfix mesh is extremely difficult to remove from the body and that complete removal is difficult, if not impossible. Read More
Hernia Mesh Plaintiffs in Louisiana, Mississippi File Target C.R. Bard and Davol
New hernia mesh lawsuits have been filed against C.R. Bard and its Davol subsidiary in Louisiana and Mississippi.
According to a complaint filed in the U.S. District Court, Southern District of Mississippi, on January 2nd, Patrick Dove received an 8-cm circular Bard Ventralex patch in March 2014. He was forced to undergo hernia revision surgery last June due to complications and severe pain. (Case No. 3:18-cv-00003-CWR-FKB)
A complaint filed on November 22nd in Louisiana's Orleans Parish Civil District Court claims that Reginald Sanders suffered an abdominal abscess after his surgical site became infected following implantation of another Bard hernia mesh device. . (Case No. 2017-11264) Read More
Hernia Mesh Lawsuit Filed Over C.R. Bard's Monofilament Knitted Polypropylene Mesh
According to a complaint filed in  in the U.S. District Court, Eastern District of Louisiana, Randy A. Roberts was forced to undergo multiple revision surgeries due to infections and other  complications allegedly caused by the companies' Monofilament Knitted Polypropylene Mesh device.  (Case 2:17-cv-13657) Read More
Atrium C-Qur Hernia Mesh Lawsuit News
The U.S. Judicial Panel on Mutidistrict Litigation (JPML) has agreed to centralize all federally-filed hernia mesh lawsuits involving Atrium Medical Corp.'s C-Qur surgical mesh in the U.S. District Court, District of New Hampshire. All of the cases included in the hernia patch litigation similarly allege that C-Qur mesh causes an inflammatory response that promotes the formation of bowel adhesions, impedes proper abdominal wall fixation, and causes additional severe complications. Plaintiffs further allege that Atrium was aware that C-Q suffered from design defects, yet concealed that knowledge and failed to provide appropriate safety warnings to doctors and patients. Read More
Science Day Scheduled for Federal Atrium C-Qur hernia Mesh lawsuits
The Court overseeing the federal multidistrict litigation involving Atrium C-Qur hernia mesh lawsuits has scheduled "Science Day" for 8:30 a.m. on October 27, 2017.
During Science Day the parties will have an opportunity to apprise the Court of the medical and scientific issues applicable to Atrium C-Qur lawsuits in an off-the-record and non-adversarial manner.  Read More
Covidien Hernia Mesh Lawsuit News
New Mexico Plaintiff Files Parietex Mesh Lawsuit
A hernia mesh lawsuit filed on October 5, 2017 in the U.S. District Court, District of New Mexico accuses Covidien, Inc. of f concealing and downplaying the risks allegedly associated with its Parietex Mesh Composite mesh,
The complaint further alleges that defects inherent to the Parietex design caused the plaintiff to suffer serious injuries, including abdominal pain and trauma, infection, tenderness at the site of insertion, and severe emotional distress. Read More
 Am I Eligible to File a Hernia Mesh Lawsuit
You may be eligible to file a hernia mesh lawsuit if you were implanted with any of the above products and suffered severe complications, including:
Pain
Infection
Recurrence of the hernia
Adhesion and/or scarring
Intestinal blockage
Migration of a Physiomesh patch
Contraction (shrinkage) of mesh
If you would like to discuss a potential case with one of our attorneys, please contact Bernstein Liebhard LLP by calling (888) 994-5118.
Last Modified: January 21, 2018