Essure Birth Control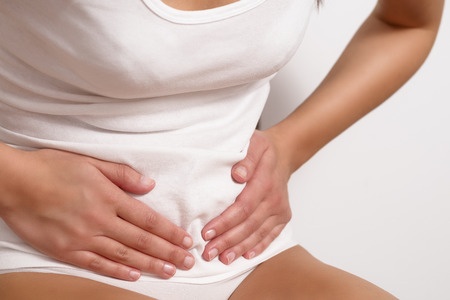 The Essure Permanent Birth Control System marketed by Bayer is intended to provide women with a an alternative to tubal ligation. While the Essure coils are said to be more than 99% at preventing pregnancy, a growing number of women claim that they sustained life-altering injuries as a result of the implants, and have called for Essure to be pulled from the market.
History of Essure Birth Control
Essure birth control was developed by Conceptus Inc., and was approved by the U.S. Food & Drug Administration (FDA) in 2002. Conceptus was acquired by Bayer in 2013 for $1.1 billion. The coils, which Bayer touts as the only "FDA-approved permanent form of birth control with a procedure that can be performed in an office setting without general anesthesia," have been used by about 750,000 women.
How Does Essure Work?
Essure is a non-hormonal form of permanent birth control that consists of two flexible coils made of stainless steel, nickel titanium and polyethylene fibers. A coil is inserted into each of the fallopian tubes, where they promote the formation of scar tissue that acts as a barrier against conception. The Essure insertion procedure involves the use of a disposable, thin metal catheter containing the compressed coils, which allow the devices to be inserted into the body through the vagina. Once implanted, the coils expand to a length of about 1.5 inches and anchor to the walls of the fallopian tubes. Insertion takes about 10 minutes, after which a woman may experience mild discomfort or cramping. Most women are able to go home and resume normal activities immediately after the procedure.
Scar tissue will build up around the Essure coils within three months of the insertion procedure. While the ovaries will continue to release eggs, the scar tissue will prevent sperm from reaching the eggs, thus preventing pregnancy. Like a tubal ligation, Essure can be reversed via surgery, though doing so is somewhat more complicated. Should conception occur after the reversal procedure, the uterus may be more likely to rupture during the later stages of pregnancy.
Essure Complications
Essure clinical trials conducted prior to its FDA approval indicated that the most common side effects associated with use of the coils included:
Cramping (20 percent)
Vomiting (8 percent)
Dizziness or lightheadedness (5 percent)
Device expulsion (2.2 percent)
Perforation (1.5 percent)
Fainting (1 percent)
Device migration (0.6 percent)
Hypervolemia — fluid buildup in blood — (0.2 percent)
Data from the FDA's Manufacturer and User Facility Device Experience database (MAUDE) indicates that the agency received 5,093 reports of Essure complications from November 2002 to May 2015. According to a report that aired on ABC News in September 2015, the FDA also uncovered 20,000 complaints from women who shared their stories on social media. These adverse events included:
Abdominal pain (3,353)
Headache (1,383)
Weight fluctuations (936)
Device migration (482)
Device breakage (259)
Heavy periods (1,408)
Fatigue (966)
Device incompatibility, such as possible nickel allergy (941)
Device not operating as expected (301)
Device malposition (133)
The FDA also linked five fetal deaths to Essure, as well as four fatalities among coil recipient that resulted from infection, uterine perforation, air embolism and suicide.
How Safe and Effective is Essure?
Bayer maintains that Essure is 99.83% effective, and premarket studies involving more than 640 women reported no pregnancies among those using the coils. However, a 2014 study that appeared in the journal Contraception has disputed those claims, finding that nearly 10% of women who used Essure could become pregnant. "That is four times the risk of pregnancy after tubal ligation, or getting tubes tied, which is the more traditional method of permanent birth control in women," the authors of the study noted.
When the FDA approved Essure, it did so under a fast-track review process. However, it also required Conceptus to continue monitoring clinical trial participants for an additional four years. Ultimately, 366 of the original 518 study participants were followed for a total of five years. Though the results of that monitoring were available in 2007, they were not released until 2015. The findings, published in the Journal of Minimally Invasive Gynecology, indicated that:
15% of the women followed required a hysterectomy
38% of participants experienced unusually heavy periods
5% experienced recurrent pelvic pain
4% experienced painful intercourse
According to The New York Times, Bayer would not reveal how many women in the U.S. used Essure, making it difficult to determine the coils' risk-benefit ratio. Researchers were also troubled that only 70% of the original clinical trial participants were followed for five years. "The most common reason patients are lost like this is because they had a problem," one of the study authors told the Times.
FDA Reviews Essure
In 2015, the FDA convened a meeting of outside advisors to look into complications associated with Essure birth control coils. While the panel did not recommend a ban on Essure – which many women say is necessary – it did issue the following recommendations:
Essure patients should be carefully selected
Women with a hypersensitivity to nickel should not use the coils
Women with autoimmune disorders, chronic pelvic pain or prior uterine surgery should not use Essure.
Doctors should counsel patients on risks
More training is needed for physicians
FDA Orders Black Box Warning for Essure
After receiving more than 5,000 complaints involving Essure, the FDA ordered a new Black Box Warning – the strongest possible safety alert – for the product's label. The agency also ordered Bayer to conduct a new clinical study to assess the safety of the implants. However, the FDA did not order an Essure recall, to the dismay of many. Read More
Last Modified: March 2, 2016