DePuy Hip Replacement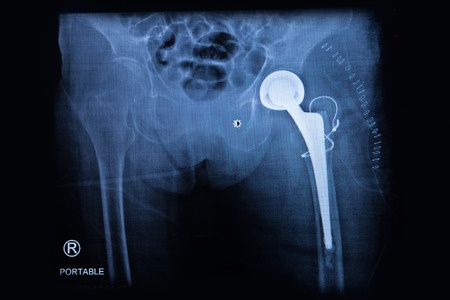 DePuy Orthopaedics, Inc. has marketed a wide range of hip replacement products, including an all-metal version of the Pinnacle Hip Replacement System, as well as the ASR XL Acetabular System total hip replacement. Both of these DePuy hip replacements have been the subject of litigation due to alleged design defects. DePuy also recalled ASR hips in 2010 after data indicate that many patients were experiencing the early failure of their implants.
DePuy Pinnacle Hip Replacements
The DePuy Pinnacle Hip Replacement System was approved by the U.S. Food & Drug Administration (FDA) in 2000. The Pinnacle line offers a number of options for the hip's ball-and-socket surfaces, including:
Ceramic-on-polyethylene
Ceramic-on-ceramic
Metal-on-polyethylene
Metal-on-metal
Ceramic-on-metal
These various options allow a surgeon to select a model according to the individual needs of the patient
In May 2013, DePuy Orthopaedics, a division of Johnson & Johnson, announced that it would phase out sales of its metal-on-metal hips, including the all-metal Pinnacle model.  Read More
DePuy ASR Hip Implants
The FDA approved the DePuy ASR XL System for use in total hip replacement in 2005. DePuy Orthopaedics had previously launched the ASR Hip Resurfacing System internationally in 2003, but that product was never cleared for sale in the U.S. Together, the two DePuy hip replacement products would be implanted in 93,000 patients worldwide.
The ASR metal-on-metal hip implants were intended to provide more stability, making them less prone to dislocation. But in 2010, DePuy issued a worldwide recall for all ASR hips, after data suggested the implants were prone to premature device failure.
Metal-on-Metal Hips: What's the Problem
DePuy's ASR hip replacements, as well as a version of the Pinnacle hip system that utilizes the Ultamet liner, are considered metal-on-metal hips. These types of implants include an acetabular cup and femoral ball made from a chromium-cobalt alloy. This configuration was supposed to offer more durability. As such, metal-on-metal hips, including the DePuy implants, were marketed to younger, more active patients.
In January 2013, the FDA warned that metal-on- metal hips appeared to be more likely to fail prematurely compared to alternative designs. The agency now advises patients fitted with these types of implants to undergo metal ion blood testing if they experience pain, swelling, or other symptoms that could be indicative of implant failure.
Complications that may be associated with metal-on-metal hip implants include:
Metallosis
Osteolysis (bone loss)
Tissue necrosis
Pseudotumor formation
Adverse local tissue reactions
Implant dislocation
Implant loosening
Fracture
These complications can lead to premature failure of the hip implant, resulting in revision surgery to remove and replace the device.
DePuy Hip Replacement Litigation
Both the DePuy ASR and the all-metal Pinnacle hip replacements have been at the center of massive products liability litigations in the U.S. In November 2013, Johnson & Johnson and DePuy agreed to pay $2.5 billion in order to settle the most of those claims. Read More
The majority of cases involving the all-metal Pinnacle hip remain to be litigated. The first federal trial of a Pinnacle hip lawsuit concluded in October 2014 with a defense verdict. However, a second trial in March 2016 resulted in a $500 million judgement for the plaintiffs. Read More
Last Modified: May 2, 2016