Da Vinci Surgical Robot Lawyer
Dozens of people have sought the assistance of a da Vinci robot lawyer after allegedly suffering serious injuries in procedures utilizing the da Vinci Surgical System. As of January 2014, at least 76 product liability lawsuits had been filed against Intuitive Surgical, Inc. by individuals who claim to have suffered organ damage, torn blood vessels, surgical burns, and other complications during robotic surgery. Da Vinci lawyers throughout the country are continuing to investigate these types of claims, and it is expected that the number of filings will grow.
Da Vinci Robot Lawsuit Allegations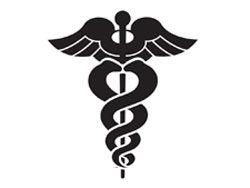 Brought to market in 2000, the da Vinci Surgical System is the only robotic surgical platform approved in the U.S. for use in soft tissue surgeries. By 2012, the da Vinci robot had been used in over 350,000 minimally-invasive procedures, including hysterectomies, prostatectomies, heart procedures, gall bladder removals, thyroid operations, and more. The success of the technology can be attributed, at least in part, to marketing that promises patients faster recoveries, less scarring, and less bleeding compared to other surgical options. However, Bloomberg.com reported in October 2013 that these claims are not backed by any large, randomized studies.
Plaintiffs who have filed da Vinci robot lawsuits claim that their injuries were the result of defects in the device, including the use of a monopolar current that allows electricity to jump without warning to other parts of the body. Other lawsuits claim that the current training being offered to surgeons by Intuitive Surgical is inadequate to ensure patient safety.
How Can a Da Vinci Lawyer Help Me?
A robotic surgery lawyer may be able to help you obtain financial compensation for injuries you or a loved one sustained during da Vinci robot procedures, including:
Surgical Burns
Torn Blood Vessels
Organ Damage
Vaginal Cuff Dehiscence
Excessive Bleeding
Infections
Permanent Disability
Death
Many da Vinci lawyers are representing their clients on a contingency-basis, which means that potential plaintiffs will not have to pay any upfront legal fees to retain their services. Instead, fees will only come due if a financial recovery is made on the client's behalf. Many robotic surgery lawyers are also providing free legal reviews to individuals who are thinking of filing a da Vinci lawsuit, at which time their fee arrangements can be more fully discussed.
The compensation available to individuals who may have been harmed by the da Vinci Surgical System will depend on the extent and seriousness of their injuries, as well as any other financial or emotional damages they have sustained. If you have a strong claim, your da Vinci lawyer may be able to help you obtain restitution for:
Medical bills
Lost wages
Permanent disability
Emotional distress
Loss of quality of life
Pain and suffering
To learn more about the compensation that might be available to you, it is important to contact a qualified robotic surgery lawyer as soon as possible. An experienced attorney will be able to determine if you have a valid claim, explain the process for filing your own lawsuit, and give you an idea of the type of financial damages you could be entitled to receive.
Last Modified: August 13, 2014