ConforMIS Knee Lawsuit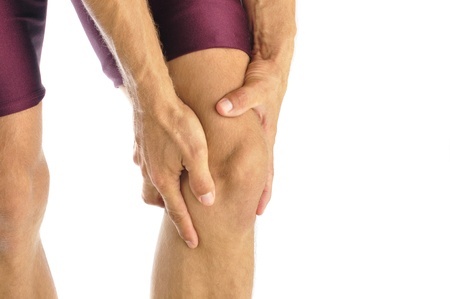 In recent years, ConforMIS, Inc. has issued recalls for a number of knee replacement products, including instrumentation used with the iUni, iDuo, iTotal CR and iTotal PS systems. Patient who suffered injuries and complications associated with these devices may be entitled to file a ConforMIS knee lawsuit to obtain compensation for their injury-related medical bills, lost wages, pain and suffering, and other damages.
ConforMIS Knee Legal Reviews Now Available
The nationwide law firm of Bernstein Liebhard LLP is now offering free, no-obligation legal reviews to individuals who may have been harmed by a ConforMIS knee device. To arrange for your consultation, please contact our office today by calling (888) 994-5118.
2015 ConforMIS Knee Recall
ConforMIS knee implant systems are delivered to hospitals with a complete set of pre-sterilized instrumentation that has been customized for each patient using CT scan data. In August 2015, ConforMIS recalled 900 of these customized sets after it had received three reports of moisture on the instrumentation. The company was seeking the return of about 300 unused knee replacement product systems that had not yet been used in patients, as the remaining 650 had already been implanted. Read More
Products affected by the ConforMIS knee recall included:
iUni Unicompartmental Knee Implant
iDuo Partial Knee System
iTotal CR Total Knee Replacement
iTotal PS
Previous ConforMIS Recalls
Other recalls issued by ConforMIS include:
ConforMIS ITotal G2 Lawsuit
In October 2014, ConforMIS was named in a lawsuit filed on behalf of a 65-year-old woman who allegedly sustained serious and debilitating injuries due to two defective iTotal G2 knee replacements. The devices were implanted in October 2012 and April 2013, but had to be removed in December 2013 due to excruciating pain and limited flexibility. During her revision surgery, the plaintiff's doctor discovered that the plastic spacer in the right knee had dislocated, turned and twisted up into her femur. In her left knee, the tibial tray had also loosened and caused bone damage.
The complaint, which was filed in the U.S. District Court, Southern District of Texas, points out that between January 2011 and March 2014, the U.S. Food & Drug Administration (FDA) received 30 adverse event reports involving the iTotal G2 knee . All of these reports described loose spacers or tibial trays. In April 2013, ConforMIS asked the FDA to approve design modifications to the iTotal G2 knee replacement, which the plaintiff asserts were intended to fix the problem with loose components.
Learn More about Filing Your Own ConforMIS Knee Lawsuit
If you or a loved one suffered serious complications following knee surgery with a ConforMIS device, please contact Bernstein Liebhard LLP to learn more about your legal rights. To arrange for your ConforMIS lawsuit review today, call (888) 994-5118.
Last Modified: February 23, 2016