Cipro Peripheral Neuropathy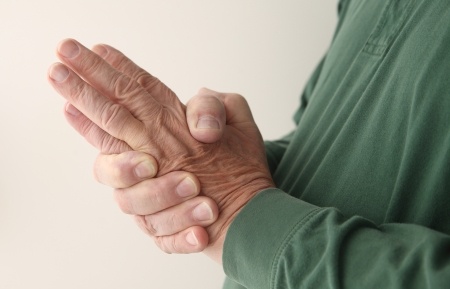 Patients who take Cipro or other fluoroquinoline antibiotics may be at risk for peripheral neuropathy, a debilitating form of nerve damage that is often permanent. A growing number of plaintiffs have filed suit against the manufacturers of Cipro, Avelox and Levaquin to obtain compensation for physical, financial and emotional damages they allegedly incurred as a result of this condition.
Peripheral Neuropathy Lawsuit Reviews
Filing a peripheral neuropathy lawsuit against the manufacturer of Cipro may allow victims of this debilitating disorder to recover monetary damages for:
Medical Bills
Lost Wages
Disability
Emotional Distress
Pain and Suffering
Loss of Consortium
To learn whether or not you might be eligible to receive compensation from Bayer AG by filing a Cipro lawsuit, please contact Bernstein Liebhard LLP today at (888) 994-5118.
What is Peripheral Neuropathy?
Roughly 20 million people suffer from peripheral neuropathy, a disorder that causes damage to the nerves that send messages from the brain and spinal cord to the rest of the body. Peripheral neuropathy symptoms may include:
Gradual onset of numbness and tingling in the feet or hands, which may eventually extend into the legs and arms
Sharp, jabbing or burning pain
Extreme sensitivity to touch
Lack of coordination and falling
Muscle weakness or paralysis of motor nerves
Intolerance to heat
Bowel and bladder problems
Dizziness and light-headedness
Patients who take Cipro or another fluoroquinolone should contact their doctor immediately if they experience any of the above symptoms. Your physician may choose to switch you to another type of antibiotic.
Treatment for peripheral neuropathy may include:
Medication therapy, involving opioid painkillers, anti-inflammatory drugs, topical anesthetics, mineral and vitamin supplements, or antidepressants
Mobility aids, such as crutches, leg braces, a cane, or a wheelchair
Physical therapy to help retain strength and avoid muscle cramping and spasms
Transcutaneous electrical nerve stimulation (TENS therapy)
FDA Peripheral Neuropathy Warnings for Cipro
2004: Mention of peripheral neuropathy was added to the Warnings and Precautions sections of all fluoroquinolone labels. However, the wording described the nerve damage associated with the drugs as "rare cases."
2013: The U.S. Food & Drug Administration (FDA) ordered the manufacturers of Cipro and other fluoroquinolones to strengthen their labels' peripheral neuropathy warnings to better describe the rapid onset of nerve damage, as well as its potential for permanence. "The onset of peripheral neuropathy after starting fluoroquinolone therapy was rapid, often within a few days," the agency noted. "In some patients the symptoms had been ongoing for more than a year despite discontinuation of the fluoroquinolone.  Several patients were continued on the fluoroquinolone drug despite the occurrence of neuropathic symptoms."
Diagnosed with Peripheral Neuropathy After Taking Cipro? Contact an Attorney Today.
If you were diagnosed with peripheral neuropathy after taking Cipro, it's important that you contact an experienced drug injury lawyer in order to protect your legal rights. To arrange for a free, no obligation legal review with on of the attorneys at Bernstein Liebhard LLP, please call (888) 994-5118.
Last Modified: February 23, 2016