Bravelle Lawsuit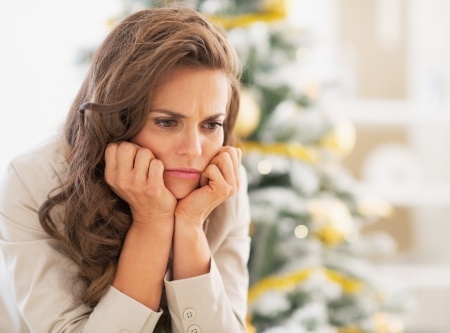 A number of Bravelle lawsuits have been filed following the October 2015 recall of the fertility drug. Plaintiffs seek compensation for the cost of failed in vitro fertilization (IVF) and other fertility treatments that included the use of this recalled medication.
Bravelle Legal Evaluations
Women who were administered medications included in the Bravelle recall may be eligible to take legal action against the drug's manufacturer. If you are interested in filing a Bravelle lawsuit, please contact Bernstein Liebhard LLP at (888) 994-5118 for a free legal evaluation of your case.
Breaking Bravelle Recall News
February 2016: CTV News reported that a Canadian couple has filed a class action lawsuit in response to the Bravelle recall. According to their complaint, it took Amanda and Joep Olthuis two years to save the $14,000 needed for a cycle of IVF treatment. As part of the treatment, Amanda was prescribed Bravelle to encourage her ovaries to produce more eggs. Unfortunately, the IVF cycle failed, and the couple were shocked to learn that the batch of Bravelle Amanda received had been recalled. They allege that potency issue associated with Bravelle have cost them precious time and money in their efforts to have children. The report also notes that a number of similar Bravelle lawsuits have been filed by patients in the U.S. Read More
Bravelle: What's the Problem?
Bravelle is a fertility drug manufactured by Ferring Pharmaceuticals, a company based in Switzerland.  Bravelle contains a hormone that stimulates the ovaries to produce eggs, and is often used in conjunction with IVF. In October 2015, Ferring issued a retail-level recall for all lots of Bravelle, after quality testing revealed that that certain batches weren't as effective as they should have been. The recall included more than 32,000 vials of the drug with the following lot numbers:
K11813A-1 – Exp 1/16
K11813A-2 – Exp 01/16
K11813B-1 – Exp 1/16
K11813C-1 – Exp 04/16
K13031A-1 – Exp 5/16
K13031B-1 – Exp 5/16
K13031B-2 – Exp 05/16
As a result of these problems, women who were treated with Bravelle between March 2014 and October 2015 may have received ineffective doses.
Consequence of the Bravelle Recall
Fertility treatments, especially IVF, are notoriously expensive. Failed treatments are financially and emotionally devastating for women and their partners. Unfortunately, while Ferring has offered to reimburse patients for the cost of drugs included in the Bravelle recall, it does not appear that the company has any plans to provide compensation for other out-of-pocket costs associated with fertility treatments that might have failed due to ineffective medications.
Due to the potency issues affecting Bravelle, many women may have missed or lost their opportunity to have children. A growing number of Bravelle lawsuit plaintiffs claim that they are entitled to more than the cost of the drug, and are seeking restitution for the financial and emotional damages associated with failed fertility treatments.  They also allege that defective lots of Bravelle needlessly exposed women to the risks associated with the medication, including blood clots, ovarian torsion, birth defects and ovarian hyper-stimulation syndrome.
Am I Eligible to File a Bravelle Lawsuit?
You may be eligible to file a Bravelle lawsuit if you underwent fertility treatments with this medication between March 2014 and October 2014. To learn more about your legal rights, please call (888) 994-5118.
Last Modified: April 13, 2016