Boston Scientific Lotus Valve Recall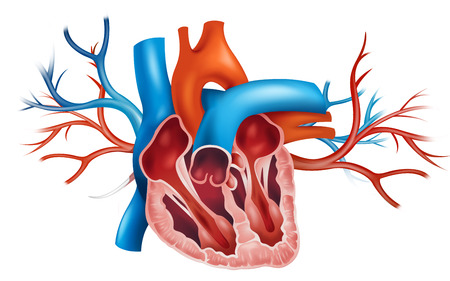 Boston Scientific has issued several recalls for its Lotus Valve System, which is used to perform transcatheter aortic valve replacement (TAVR) in patients with arterial stenosis. Problems related to some Lotus Valve recalls have resulted in patient deaths.
Attorneys Investigating Lotus Valve Lawsuits
The nationwide law firm of Bernstein Liebhard LLP has provided legal assistance to hundreds of people injured by recalled medical devices, and our attorneys are now investigating injury claims involving the recent Boston Scientific Lotus Valve recall. If you or a loved one experienced complications during TAVR that could be associated with malfunction of the Lotus Valve System, please contact our office today by calling (888) 994-5118.
Why Has the Lotus Valve System Been Recalled?
The Boston Scientific Lotus Valve System is currently approved for use in Europe, and is undergoing clinical trials in the U.S. The company expects to file for U.S. Food & Drug Administration (FDA) approval by the end of 2017, and anticipates launch of the Lotus Valve System in mid-2018.
The Boston Scientific Lotus Valve System is used in TAVR, a minimally-invasive procedure used to replace the aortic valve in patients with arterial stenosis. This life-threatening condition, which causes the aortic valve to narrow and harden, affects roughly 3-to-5% of patients over the age of 65. TAVR, also sometimes called transcatheter aortic valve implantation (TAVI), allows a doctor to replace the valve without opening the chest or stopping the heart.
European regulators approved the Lotus Valve System in 2013. Since then, Boston Scientific has announced a Lotus Valve recall on three separate occasions.
November 2014
A Boston Scientific Lotus Valve recall was announced for more than 270 units distributed in nine European countries following reports that the valve had unlocked during release from the delivery system. Such an occurrence could lead to percutaneous insertion of another valve, resulting in a Valve in Valve (ViV) implantation. If this occurs, the first valve could embolize and it may be necessary to convert the patient to surgery.
August 2016
Several units of the Lotus Valve System were voluntarily recalled due to breakage issues with the release mandrel, a component of the delivery system. Prior to the recall, the problem had been linked to three deaths from catastrophic vessel trauma. The component was modified in March 2016, and Boston Scientific stated that no new reports of breakage have been received since then. The issue does not affect patients who previously received a Lotus Valve, since the problem involves the delivery system and is not related to the performance of the valve itself.
February 2017
A worldwide Lotus Valve recall was announced for unused systems following reports that a pin in the deployment tool might become disconnected before the doctor is ready to release the device. Boston Scientific indicated that the issue is caused by excess tension in the pin mechanism introduced during the manufacturing process. One patient died following an attempt to implant a second valve after a first attempt at implantation failed. In one other case, the valve could not be removed. The valve embolized, and was secured in the descending aorta with no additional complications.
The third recall came just months after Boston Scientific suspended implants of its next-generation Lotus Edge device in Europe to investigate a locking mechanism issue.  The company announced a fix for the issue in January 2017.
Contact an Attorney Today
Patients who experienced complications during TAVR due to malfunction of the Boston Scientific Lotus Valve System may be entitled to compensation. To learn more, please contact Bernstein Liebhard LLP at (888) 994-5118.
Last Modified: May 2, 2017