Acthar Gel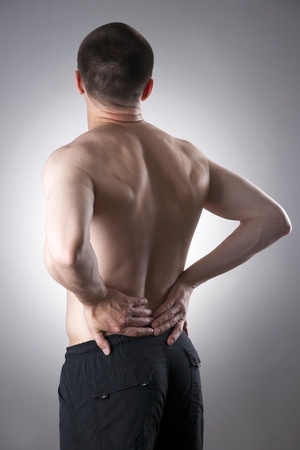 Acthar Gel is an adrenocorticotropic hormone (ACTH) injection that is used to treat a wide range of disorders, including multiple sclerosis, lupus, and rheumatoid arthritis. In 2014, The New York Times revealed that Acthar Gel had been associated with a significant number of severe adverse events, including at least 20 deaths.
What Is Acthar Gel?
Acthar Gel is currently indicated for:
Treatment of flares or maintenance  of lupus
Treatment of infantile spasms in infants and children under 2 years of age
Treatment for adults with acute relapses or flares of multiple
The reduction of proteinuria in people with nephrotic syndrome of the idiopathic type (unknown origin) without uremia (accumulation of urea in the blood due to malfunctioning kidneys) or that due to lupus
Treatment for flares or on a regular basis (maintenance) in people with dermatomyositis or polymyositis (DM-PM)
Treatment for people with symptoms of sarcoidosis
Short-term add-on therapy in the event of symptoms suddenly worsening (flare) for psoriatic arthritis, rheumatoid arthritis, juvenile rheumatoid arthritis (in some cases, may require low-dose maintenance therapy), and ankylosing spondylitis (fusion of the spinal vertebrae)
Treatment of severe acute and chronic allergic and inflammatory conditions affecting different parts of the eye.
Short-term add-on therapy in the event of symptoms suddenly worsening (flare) for psoriatic arthritis
Add-on treatment for recurring symptoms, or on a regular basis, in people with rheumatoid arthritis (RA)
Questcor Pharmaceuticals purchased the rights to market Acthar Gel in 2001 for $100,000. The medication had been declared an orphan drug by the U.S. Food & Drug Administration (FDA). Prior to the acquisition, Acthar Gel cost around $50 for a 5-milliliter vial. By 2012, the same vial was being sold for $28,000.
According to The New York Times, Questcor aggressively marketed Acthar Gel for a wide range of serious illnesses. However, this was done in the absence of any extensive clinical trials proving the medication was more effective in treating those disorders than less expensive alternatives. Questcor was able to do so because Acthar was approved for use in 1952, before such trials were required by the FDA.
In 2014, Questcor was acquired by Mallinckrodt, PLC.
Acthar Gel Side Effects
The most serious adverse events associated with Acthar Gel included:
Increased risk of infections
Adrenal gland changes, or Cushings syndrome
Increased blood pressure, body salt, and fluid levels.
Unpredictable response to vaccines.
Stomach or intestinal problems
Changes in mood or behavior
Worsening of other medical conditions
Eye problems, such as cataracts, glaucoma, or optic nerve damage
Allergic reactions, including skin rash; swelling of the face, tongue, lips, or throat; trouble breathing
Problems with growth and physical development in children
Bone density loss, osteoporosis
Potential harm to unborn baby
The most common side effects associated with Acthar gel include:
Fluid retention
Changes in blood sugar
Increased blood pressure
Behavior and mood changes
Changes in appetite and weight
Complications associated with the medication in children under 2 may include:
Increased risk of infections
Increased blood pressure
Irritability
Symptoms of Cushing's syndrome
Cardiac hypertrophy (thickening of the heart muscle)
Weight gain
Did Questcor Conceal Acthar Gel Injuries?
In June 2014, The New York Times revealed that 1,022 patients had reported 3,100 adverse events while using Acthar Gel from January 1, 2011 to December 31, 2013. The adverse event data, which the Times had obtained via a Freedom of Information Act request, also tied the use of Acthar Gel to 20 deaths and six disabilities since 2012. However, from January 2000 through 2011, only 13 deaths involving Acthar were actually submitted to the FDA. When asked by the Times why Questcor had not reported all of the incidents to the agency, a spokesperson would only say that the safety profile of Acthar was well known.
A month later, a Questcor regulatory filing disclosed that the number of Acthar Gel patients reporting an adverse event in 2013 represented almost 5 percent of prescriptions dispensed. The total number of complications reported that year by patients, who can experience multiple side effects, was almost 14 percent of prescriptions, an increase from 9.1 percent in 2011. Many of those using the drug were seriously ill and faced life-threatening health risks, according to the company.
Lab Tests Question Acthar Ingredients
In March 2014, the FDA disclosed that it was examining the results of privately funded laboratory tests which revealed that Acthar Gel contained virtually none of the pig hormone corticotropin, also known as ACTH, that is purported to be its active ingredient. Citron Research, the online stock research newsletter that commissioned the testing, asserted that because ACTH is the "sole named active ingredient that the FDA reviewed and approved, Acthar Gel is by definition an unapproved new drug."
Last Modified: April 13, 2016