Actemra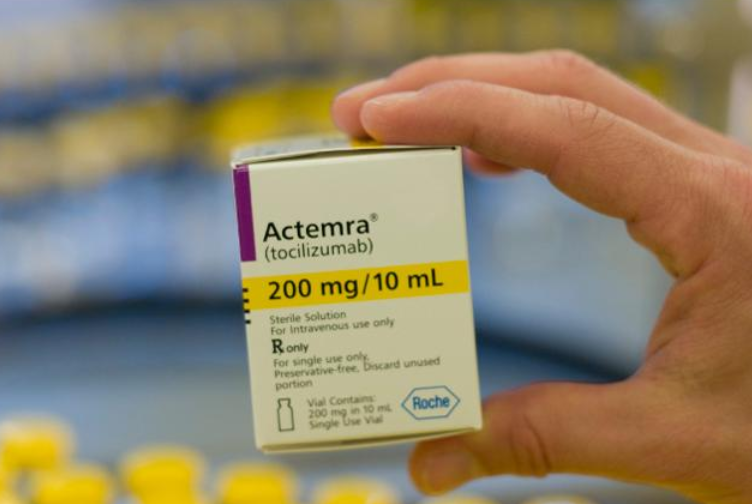 Actemra (tocilizumab) is an interleukin-6 (IL-6) receptor-inhibiting monoclonal antibody approved to treat rheumatoid arthritis (RA) and other conditions related to inflammation. The FDA has received thousands of adverse event reports, including hundreds of deaths, potentially related to Actemra for heart attacks and other complications not listed on the drug's labeling.
How Does Actemra Work?
The U.S. Food & Drug Administration (FDA) first approved Actemra to treat RA in January 2010. The biologic drug works by blocking the (IL)-6 receptor to stop the production of inflammation in the body.
Actemra can be administered via IV infusion or subcutaneous (under the skin) injections. Its approved indications now include:
Adults with moderately to severely active RA after at least one other medicine called a Disease Modifying Anti-Rheumatic Drug (DMARD) has failed.
Adults with giant cell arteritis (GCA).
Treatment of polyarticular juvenile rheumatoid arthritis(PJIA) in children ages 2 and above.
Treatment of an active systemic form of juvenile idiopathic arthritis (SJIA) in children ages 2 and above.
Doctors have also been known to prescribe Actemra off-label for dozens of unapproved indications.
Actemra has been used by more than 760,000 patients worldwide, generating sales of $1.7 billion in 2016. It was Roche AG's fifth highest-grossing medication that year.
Actemra Side Effects
Actemra lowers the ability of the immune system to fight infections. Some people have experienced tuberculosis (TB) and other viral, fungal and bacterial infections while using Actemra. Some of these patients have died.
Actemra can cause perforations (tears) in the stomach or intestines. Patients should tell their doctors right away if they develop a fever or stomach pain that does not go away, or a change in bowel habits.
Actemra's effects on the immune system may also increase the risk for certain cancers.
Actemra can also increase cholesterol levels, so patients treated with the drug will undergo periodic blood tests to check cholesterol levels.
Other common Actemra side effects include:
Runny or stuffy nose
Sinus pain,
Headache
Dizziness
Itching
Mild stomach cramps
Urinary tract infection
Actemra patients should tell their doctor if they experience any of the following serious side effects:
Severe stomach pain accompanied by constipation
Bloody or tarry stools
Coughing up blood
Vomit that looks like coffee grounds
Blistering skin rash with burning/itching/tingly sensation
Upper stomach pain
Vomiting
Loss of appetite
Dark urine
Clay-colored stools
Jaundice (yellowing of the skin or eyes)
Thousands of Actemra Adverse Events, Deaths Reported to FDA
In June 2017, a STAT investigation found that Actemra had been linked to thousands of serious complications, including more than 1,100 deaths. Many of the Actemra adverse events reported to the FDA included problems not listed on the drug's labeling, such as:
Heart failure
Heart attack
Stroke
Pancreatitis
Interstitial lung disease
The labels for some competing already carry warnings for heart failure, heart attacks, and stroke. The Actemra prescribing information does not.
Experts interviewed by STAT recommended that the Actemra label be updated to include mention of this risks.
Last Modified: August 2, 2017